Greenstar Solar-Powered Community Center
---

Patriensah, Ghana
---
On August 4, 2001, Greenstar launched a new solar-powered, Internet-connected community center in the traditional Ashanti village of Patriensah. Greenstar will sponsor a Digital Culture Festival in the village, recording original art, music, dance and poetry for distribution to consumers and businesses worldwide.
Read the detailed press release for an account of the events, people, and companies involved.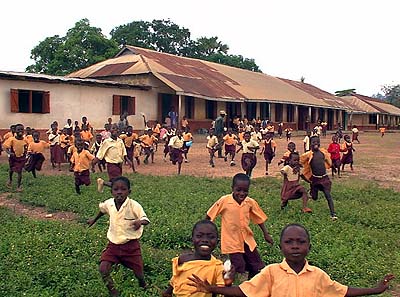 The effort was led by Osei Darkwa, a Greenstar Ambassador and a native son of Patriensah. Dr. Darkwa is the director of GhaCLAD (Ghana Computer Literacy and Distance Learning) and a professor at the University of Illinois at Chicago; he is spending significant time in Patriensah to manage the Greenstar installation.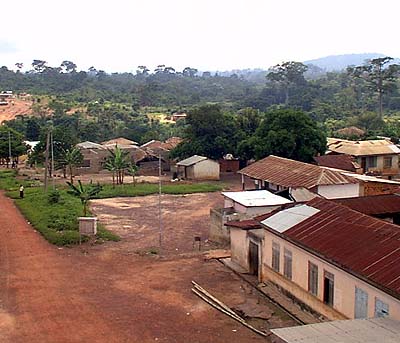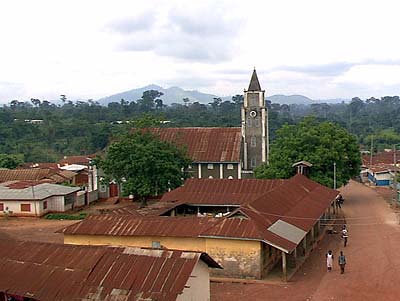 The installation includes 10 solar-powered computers, digital camera, printer, a full suite graphics and video creativity software, a set of CD-ROMs assembled by Greenstar into a World Development Library, health education support, overhead, slide and data projector, fax, copier, scanner, TV, VCR, camcorder and a powerful commercial solar power system to provide electricity. Also included are a digital cellular telephone, supplied by Motorola, with a special data connection that provides a direct link to the Worldwide Web for the village. The phone allows for full email services and a basic Web connection.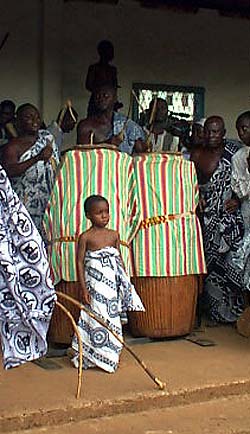 The community will use these facilities for education, especially in information technology, improved health services and training, agricultural information, adult education classes, career development and job preparation services, local access to business opportunities, support for micro-credit programs , and participation in Greenstar's "digital culture" business model. Music, artwork and video produced by people in the village will be available on an ongoing basis for marketing worldwide, through Greenstar's website. Future activities may include outsourcing; small business support; self-employment; and entrepreneurship.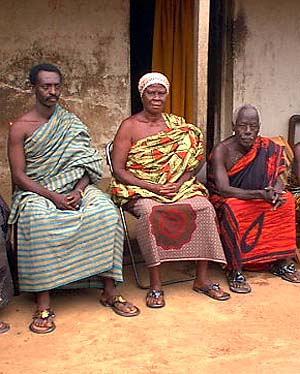 The events in Patriensah were co-ordinated with Panafest, which brings African-Americans and Ghanaians closer together, to teach other about the heritage of their people. The fifth Pan-African Historical Theatre Festival was held from July 27 to August 3, 2001, at the traditional locations of Cape Coast, Elmina and Accra under the themes "The Re-emergence of African Civilisation, re-uniting the African Family and Bridging the Gap through Information Technology."
The new community center was financed by the local Asante Akim Multipurpose Community Telecenter Committee and GhaCLAD, with the assistance of Greenstar.
Visit Ghana right now.
See virtual-reality panoramas, photographed in the center of the village of Patriensah. Move around, zoom in and out; put yourself there!
Panorama 1:
people on a village street
Panorama 2:
from the rooftops; Patriensah and surrounding area
hold down the mouse to move around from side to side; click + in the controller to zoom in, or click - to zoom out
(these panoramas require QuickTime; if you need help viewing them, click here)
---
Or see
more photos of Patriensah, its people and culture.
all photos ©copyright 2001, Asante Akim Multipurpose Community Telecenter Committee