back:
<<-- music, artwork, background
---
In small rural communities like Swift River lie the roots of Jamaica's amazingly profuse and exuberant music styles, which are known and loved around the world: reggae, ska, rocksteady, dub and more. One basic style, heard through samples recorded by Greenstar on these pages, is the mento band. Mento uses home-made instruments: hand drums, bamboo saxophones, banjos, rhumba box and steel pans, and is woven into the fabric of rural Jamaica. Mento groups travel the hills, playing at weddings, celebrations, mourning at funerals, and marking spiritual gatherings.
Artists like Jimmy Cliff, Toots, Burning Spear and above all Bob Marley, have created a significant part of the culture of Jamaica through their songs of anger at political and economic subjugation, in the times of colonialism and post-colonialism.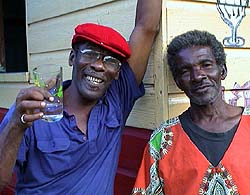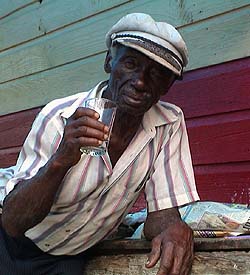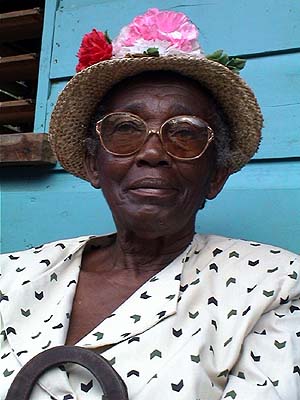 A fitting statement was made by a Edward Kamau Brathwaite, a Barbadian poet, concerning the mystery of the island and its music: "Jamaica: fragment of bomb-blast, catastrophe of geological history (volcano, middle passage, slavery, plantation, colony, neo-colony) has somehow miraculously -- some say triumphantly -- survived. The secret and expression of that survival lies glittering and vibrating in our music."
The music of Jamaica began five centuries ago, when Columbus colonized the land of the Arawak Indians. After the Spanish came the English, both oppressive in their time. Jamaica has a history of injustice, international manipulation and ineffective governing, which provide the basis for the theme of redemption in Jamaican music.
The people of Jamaica started singing slave songs, and were required to sing for their masters. The song by the musical group The Israelites reflects this sadness:
By the rivers of Babylon
There is a town
And there we wept
When we remembered Zion.
And the wicked carried us away, captivity,
Required from us a song.
How can we sing King Alpha's song
In a strange land?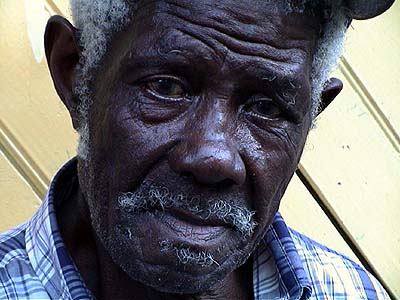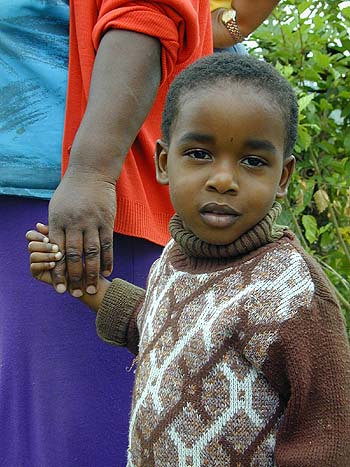 Using a digital camera supplied by Greenstar, a gallery of photographs of the region has been developed by the people. You can see this gallery at http://www.jamaicarecipe.com/events.htm
---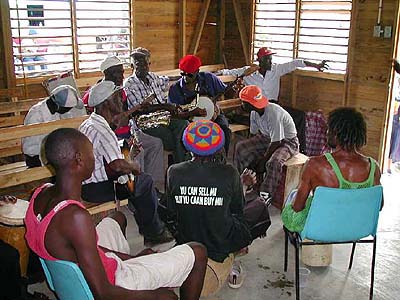 help with playing MP3 music
---
Artwork from the people
of Swift River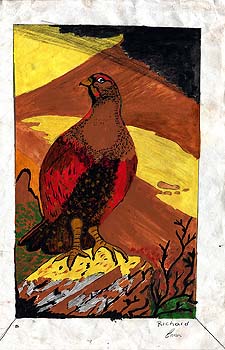 The artwork seen here, plus many more extraordinary pieces digitized in Swift River, will be available soon in high-resolution form on this website, for download. Fine art-quality prints on heavy paper, suitable for framing, will also be available, along with simple, practical forms: shirts, calendars and postcards.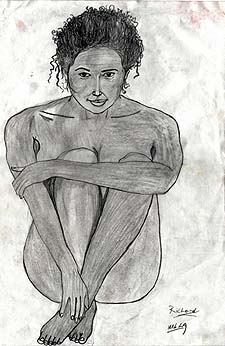 The music you hear on these pages is in compressed MP3 format; the originals, recorded direct-to-disk in Swift River by professional engineers and producers, has a wealth of detail and presence that is missed in these samples. A standard full-length commercial music CD will be available soon: The Voice of Swift River.
To be kept informed of offers of artwork and music, and to see when these digital culture products are available for sale on this website, you may subscribe to the free Greenstar Newsletter.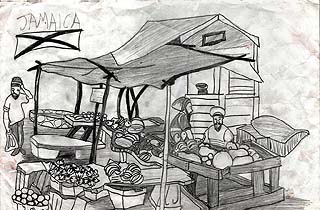 ---
help with playing MP3 music
there's a natural mystic blowing through the air
can't keep them down
if you listen carefully now you will hear
...Bob Marley, Natural Mystic

---
all music and images ® copyright 2000,
Swift River Development Association, Jamaica
all rights reserved
back:
<<-- music, artwork, background