The Greenstar
Business Model
a brief overview
---
Greenstar Corporation makes investments in technology, environment and ecommerce ventures in the developing world. The company's first investment, intended to validate our business model, is centered on Al-Kaabneh, a small rural Palestinian village in the West Bank. New sites are now operational in Swift River, a remote settlement in the Blue Mountains of Jamaica, in Parvatapur, a small rural village in south-central India, and in Patriensah, a traditional village in central Ghana. Advanced planning for further sites in Tibet, Brazil and New Mexico is underway.
The Greenstar business model is based on the principle that the developing world, especially those areas which are off the electrical, communications and financial grids, holds great opportunity for attentive, motivated long-term investors. By supplying basic renewable electric power, wireless communications and micro-finance to carefully-selected villages, profitable businesses can be built which use the efficiency of ecommerce to market products from these developing communities to customers in the developed world.
---
Scale of Investment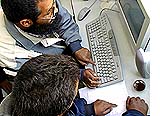 Greenstar's initial investment in technology and development resources in each local village is valued at about $25,000. This investment delivers approximately two kilowatts of electricity (enough for a school and community center, for example), a high-speed digital wireless connection to the Internet, water purification, a basic health education library focused on maternal, child and community preventive care including inoculation, vaccine refrigeration, a computer with scanner, digital camera and color printer, distance learning resources and research through an Internet gateway, development, packaging and promotion of a complete suite of digital culture products (music, artwork, poetry, video, virtual panoramas), and an ecommerce website with marketing and distribution systems.
In some cases, more services may be added, including health clinic services, classroom facilities, public education, telemedicine and emergency services, and local ecommerce development. With all operating costs and maintenance over five years, Greenstar's investment in a village can reach as high as $115,000.
These investments are made principally by by Greenstar Development World-wide, Inc., a Massuchasetts corporation with private shareholders. In the case of our projects in India, a new entity has been formed, Greenstar India, in which Greenstar in the US holds a minority share, and a majority share is held by a group of Indian companies.
We will also work with partners to establish a micro-credit program in each village, raising $10-15,000 to lend to qualified individuals and small enterprises in a village. These funds enable the people to start their business and economically produce the products sold on the village website, as well as to develop local markets.
Greenstar completely sponsors the operating costs and maintenance requirements for this center, and provides continuing advice and training to the people of the village. The village does not incur debt to finance all these resources; Greenstar acts as the licensed agent for the digital culture products originating in the village, and generates the revenue to justify its investment through distribution fees.
Over the next five years, directly and through affiliates, Greenstar plans to make investments in approximately 300 such Village Centers worldwide.
Return on Investment

To earn a return on this investment, Greenstar works with local and national contacts to establish a village co-operative, if one does not already exist. This co-operative licenses exclusive Web marketing rights to Greenstar for products from the village which Greenstar helps to develop. Greenstar implements the ecommerce and security technology, handles logistics, shipping and customer service, develops and implements a global marketing and branding campaign which brings the village, its people and culture, and its valuable and unique products, to the world.
Greenstar earns a transaction fee on all ecommerce activities in the village; a majority of the revenue is retained by the individuals who produced the products, and with the village co-operative, which re-invests the net proceeds in maintaining and expanding the services available through the Village Center. When Greenstar has recovered its initial investment in the Village Center, plus a reasonable return on investment, the village partners earn higher royalties on a permanent basis.
Sales of these products direct to consumers is just one part of Greenstar's marketing and distribution program. The company works with major advertising agencies, record companies, art exhibition and distribution companies, concert promoters, textile companies, Web advertisers and commercial power utilities to develop licensing programs for the sounds and images emanating from Greenstar communities.

Strict financial measures are one way in which Greenstar measures its return on investment. Other equally important measures include the programs' impact on women and children, the local environment, climate change, economic and social development and stability, international person-to-person relations, and the long-term prospects for prosperity and peace.
More detail on specific business model and financial questions is available in our FAQ (Frequently-Asked Questions).
---
Sustainability and Self-Replication
This model is self-sustaining, in that the power and telecommunications services provide the base for local entrepreneurship on the Web, which produces revenues that are used to sustain the Village Center. But Greenstar's objective is not just sustainability. It is self-replication.
We identify the natural leaders in a village, and give them the opportunity to become leading partners in more Greenstar investments, first in their immediate area, then in their nation, and ultimately throughout their region. These people will be in the best position to break new ground in other off-the-grid communities because they have made the process work themselves, at close range. They will have the best language and cultural tools to pass on new skills and ideas, to create new products and take creative advantage of the opportunities of ecommerce.
This strategy addresses the business concern of scalability: once you have a successful model, how do you efficiently reproduce it? It ensures that capacity-building is an integral part of every successful project.
Greenstar Foundation
Greenstar Corporation is affiliated with Greenstar Foundation. The Foundation's purpose purpose is undertake special, important projects for which the Corporation can not yet justify an investment.
The Foundation may work with international non-profit organizations, apply for government grants and special research, accept donations from the general public, and is not required to return a profit on these operations. A successful Greenstar Foundation project may, however, ultimately qualify for a Greenstar Corporation investment. And the Foundation may support non-commercial projects in villages which have been supported by the Corporation.
Greenstar Foundation holds all of the intellectual property in the Greenstar vision, including the rights to the Greenstar Community Center design and proprietary software nplanned for development. The Foundation licenses this intellectual property for the exclusive use of the Corporation in global commercial markets, which pays a licensing fee of 2.5% of its gross receipts back to the Foundation.
The Corporation and the Foundation share the same core values and vision, and several of the same key people sit on both Boards of Directors.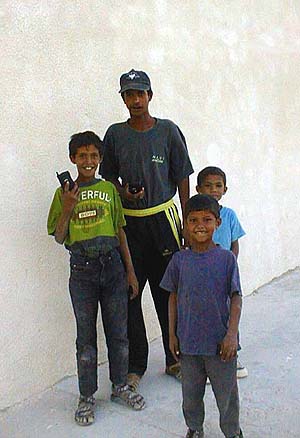 ---
Greenstar Corporation
5042 Wilshire Blvd., Ste. 575
Los Angeles, CA 90036
email: directors@e-greenstar.com
USA - 323-422-9602
tollfree in the U.S. and Canada: 877-282-9900