Greenstar welcomes
visitors from Community Power!
Click here to explore special offers at
the Greenstar Solar-Powered Ecommerce website.
Before you click..remember your Community Power Premium Partner code when you make a purchase; simply enter
"commpower" into the "Comments" box on the order form.
---

Community Power
becomes a Greenstar Premium Partner
Finding great new products --
and supporting worthwhile work around the world.
Community Power Corporation provides renewable energy products and services that improve the social and economic condition of people in unelectrified communities.
CPC has developed a new, commercially sustainable model for generating and selling energy products and services to rural and isolated communities. This new model unlocks large, new markets for electricity services yet untapped by the typical utility by responding to the unique energy requirements and social and economic realities of rural households and communities. Here are a few of the capabilities of CPC:
Renewable resource assessment
Community evaluation and selection
Energy demand analysis and load profiling
Power system design, procurement, installation, operation and maintenance
Pricing design and implementation
Financial and economic modeling
Business Plan preparation and Strategic Partner identification and recruitment
More details at http://www.gocpc.com/corporate_profile.htm

Clearly, these activities are in harmony with those of Greenstar. Therefore, Community Power is now a Greenstar Premium Partner. This means that, when you visit the Greenstar website as you're doing now, and make a purchase, a portion of the proceeds will be paid to this fine organization.
Everybody wins. You get some extraordinary, unusual and thoughtful gifts to use for holidays, birthdays, for your home, or to mark any special occasion. Community Power gains support for its important projects and Greenstar 's international projects, based in developing countries, also benefit.
---
So, who is Greenstar?

Greenstar is founded on a simple idea: that people, no matter where they live, have the same basic needs: for food, shelter, caring for their children and families, building their future, leading a life of learning, creativity and dignity. Where people in emerging nations don't enjoy the social and economic conditions to support these basic needs, all they need is the tools to grow by themselves, some assistance and startup resources.

And then they need everyone else to get out of the way.

Greenstar's concrete approach to delivering on this promise is also very simple: a self-contained, solar-powered, Web-connected community center. Including a medical clinic and telemedicine connections, a classroom, a commercial-grade photovoltaic solar power array, and a satellite dish for telecommunications.

Then, make it self-financing through ecommerce on the Internet.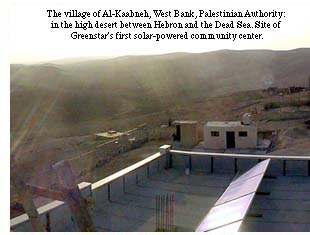 We create a commercial website to market products from the village worldwide, and promote the site to nearly 200 million people who work, shop and learn on the Web every day. Allow them to connect with the people in the villages by email. The people in the village will decide for themselves how to use the income to improve their lives.

In a few months, a village can advance 1000 years, from a position where there is no electricity, no telephone or computer, no clean water, little medical or educational support, and little income, to a position where they are independent, growing, and connected to the world community.

A trial installation is underway on the West Bank, in a remote Palestinian village, with great success. To learn more, see http://www.greenstar.org/newsletter.htm

What do these people have to offer that you would be interested in -- for holiday gifts, for your home or office?

A surprising variety of beautiful and unique items -- from the historic Hebron area, which figures strongly in the scriptural events of Islam, Judaism and Christianity. Gorgeous brassware; subtle glassware and ceramics; finely-formed pottery.

And their culture -- live music recorded recently in the village, with extraordinary Bedouin sounds from a tradition more than 5000 years old. You can get a free sample of this amazing music by clicking here.

We also developed a gallery of artwork produced by the children and adults of the community, which shows a startling clarity of vision, and fine artistic balance. These digital products can be downloaded direct to your computer, where within minutes you'll hear amazing music and see stunning artwork. Find out more by clicking here.

More about
Community Power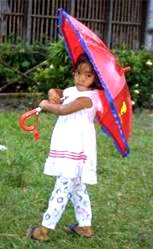 At our new product development facility in Littleton, Colorado, we design, build, test, and deploy a range of advanced technology products that:
generate electricity from renewable and conventional energy sources
dispense electricity to households
ensure revenue collection from customers
provide productive use equipment for income generating applications in rural communities
provide healthful and environmentally friendly alternatives to traditional wood-fire cooking in rural households
CPC's ongoing product development projects include:
SMB System: A trailerable, 25kW Small Modular Biopower system that uses agricultural residues to produce electricity and thermal energy
EnergySwitch(TM): A proprietary electrical energy dispenser and pre-payment system for commercial rural electrification projects
Biopower Battery Charger: A unique product that uses an advanced CPC gasifier to operate a free-piston Stirling engine generator from Stirling Technology Company
TurboStove: A high efficiency, smokeless cook stove for rural residences in developing countries
SMB Powered Mini-Coconut Oil Mill: A biomass powered rural enterprise for communities in coconut growing areas that wish to produce their own coconut oil.

Contact Community Power:
Art Lilley , Chairman
artsolar@aol.com
http://www.gocpc.com
306 McChain
Finleyville PA 15332, USA
724-348-6386
fax:724-348-8923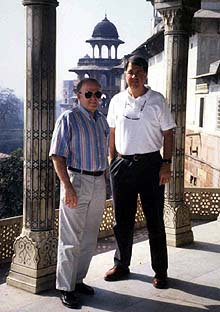 ---
How does the Premium Partner Program
benefit Community Power?
Make a purchase here on the Greenstar website. Or call, toll-free to 877-282-9900 to quickly receive a printed catalog by overnight mail (323-422-9602 outside the U.S. and Canada).
When you shop, enter this order code:
commpower
into the Comments box on the order form.
That's all. Greenstar automatically pays 8% of your total purchase, including shipping, to Community Power, which uses the funds to support its important work.
Thank you from Greenstar and Community Power.
Click here to explore special offers at
the Greenstar Solar-Powered Ecommerce website.
Before you click..remember your Premium Partner code
when you make a purchase; simply enter
"commpower" into the "Comments" box
on the order form.
---
To paraphrase an old proverb:

"Give a man a fish, and he'll eat for a day;
give him a fishing pole and he'll feed his whole family for a lifetime."
---