Greenstar welcomes
visitors from
Visual Arts League!
Remember your Premium Partner code when you make a purchase; simply enter "visualarts" into the "Comments" box on the Greenstar order form.
---

Visual Arts League:
a Greenstar Premium Partner
Enjoy great music and artwork from traditional cultures, recorded live in remote villages in the developing world. And support the people who offer you this vision of their way of life, as they build a new future.

Visual Arts League gathers global creative energies and gives them focus. Through the VALWEB site we are setting up a framework to come together to create, experiment, and nurture ideas.
The Visual Arts League began 7 years ago. There have been many changes along the way: problem solving. The organization has jumped from a newsletter in the early formative days, to an Internet web site for faster, more economical, more colorful and up-to-the-minute communication. The web site has become a resource and a tool for artists to use.
Clearly, these goals are in harmony with those of Greenstar. Therefore, we have chosen to connect our mission with Greenstar's and become a Premium Partner. This means that, when you visit the Greenstar website and make a purchase, a portion of the proceeds will be paid to Visual Arts, and a portion will got support Greenstar's worldwide work.
Everybody wins. You get some extraordinary, unusual and thoughtful gifts to use for holidays, birthdays, for your home, or to mark any special occasion. Visual Arts League gains support for its important projects and Greenstar 's international projects also benefit.
---
So, who is Greenstar?

Greenstar is founded on a simple idea: that all people, no matter where they live, have the same basic needs: for food, shelter, to care for their children and families, to build their future, and to lead a life of learning, creativity and dignity. People in emerging nations, especially in remote rural villages, have problems meeting these needs for many reasons beyond their control.

They don't need charity; all they need is some basic tools and the freedom to use them with their own innate genius -- and they can build a future for themselves.

Greenstar provides some of those tools, as an investment in developing communities. Basic education, health, clean water, vaccination, electricity, and a connection to the world: these are among the programs Greenstar provides to small, off-grid communities, in close consultation with the people and their traditional leaders.

We work with the people to create a gallery of music, artwork, poetry, photography and video. This gallery is the authentic, unfiltered voice of their traditional culture, and Greenstar helps the people to design a set of music CDs, multimedia programs, art prints and small books which can be distributed in digital form, worldwide, through the Internet. We call it "digital culture."

We create a commercial website and promote these digital culture products to nearly 200 million people around the world who work, shop and learn on the Web every day. And we connect international customers with the people in the villages by email. The people in the village decide for themselves how to use the income to improve their lives.

Greenstar Community Centers are installed and working today in small, independent villages in Palestine, Jamaica and India, with more to come in Africa, Asia, South and Central America, the Middle East and throughout the developing world. Get current news, and a free subscription to the newsletter, The Greenstar Edge, by clicking here:

http://www.greenstar.org/newsletter.htm

Get free samples of Greenstar Wireless Music by clicking here:

http://www.e-greenstar.com/freemusic.htm

The Greenstar World Gallery of artwork, produced by the children and adults of the community, shows a startling clarity of vision, and fine artistic balance. These digital products can be downloaded direct to your computer, where within minutes you'll hear amazing music and see stunning artwork. Find out more by clicking here:

http://www.e-greenstar.com/gallery.htm

More about
the Visual Arts League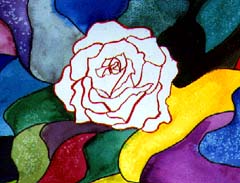 Today, artists are challenged to join with the world community in creating a hothouse environment which nurtures creativity. How do we bring art off the walls and pedestals and put it to work?
VAL is addressing that issue. VAL is growing, and with its growth we are an engine for change. There are many ways that we can work together. Your membership means a lot to us. Cruise around our web site. Click the head of Van Gogh for the artists listing...and to see some of the ways we work creatively in the community with teens, children and artists...click the red car, the magnet, the EYE, American Harvest, and the sneaker!! Then you can go and visit past shows at Lincoln Center, NY and the University of Medicine and Dentistry, Piscataway, NJ.
VAL is a tax exempt, non-profit, charitable arts organization. Our funding comes from many directions.

Contact Visual Arts League through:
Visual Arts League
Judith Wray
President
valweb@home.com
http://www.valweb.org
1007 Old Bridge Tpk
East Brunswick New Jersy 08816, USA
phone 732 254-7611
fax732 254 2707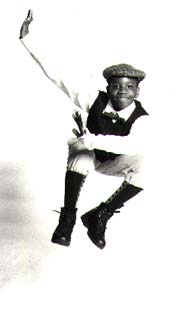 ---
How does the Premium Partner Program
benefit Visual Arts League?
Make a purchase here on the Greenstar website. When you shop, enter this order code: visualarts
into the Comments box on the order form.
That's all. Greenstar automatically pays 8% of your total purchase, including shipping, to Visual Arts, which uses the funds to support its important work.
Thank you from Greenstar and the Visual Arts League.
Click here to explore
the Greenstar Solar-Powered Ecommerce websites.
Remember your Premium Partner code when you make a purchase; simply enter "visualarts" into the "Comments" box on the Greenstar order form.
---
To paraphrase an old proverb:

"Give a man a fish, and he'll eat for a day;
give him a fishing pole and he'll feed his whole family for a lifetime."
---