Jamaica: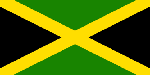 a new Greenstar digital culture
and economic development site
To see the initial reports of activity in Swift River, sponsored by Greenstar and the Swift River Re-Development Association, click here.
To see an index of available free MP3 music tracks, recorded live in the village for Earth Day 2000, click here.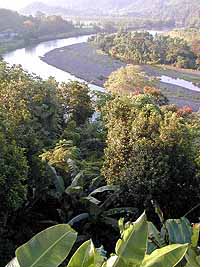 Although economically poor, Swift River is rich in traditional culture, including music, artwork, poetry and local legends that go back to the late 15th century. Some of the traditions and languages brought over from Africa in the slave trade are even older.
It is from these deep cultural roots that reggae culture, appreciated today around the world, originally grew. Greenstar sought out roots and is making them them available as digital culture products on the Internet for the world to appreciate.
On Earth Day 2000, people around the world heard the joyous voices and celebrate the vivid images of the people in the mountains of eastern Jamaica.
Click here to see a historic overview of Swift River, its tragic and challenging history, and to read an account of the community's efforts at rebirth today...
---